To make a payment, simply log into your Scratchpay user account and click on the respective plan. From there, select "Make a Payment". We recommend enrolling in Autopay so you never miss a due date!
If you need to add a new payment method, visit your "Settings" and click "Add New Payment Method".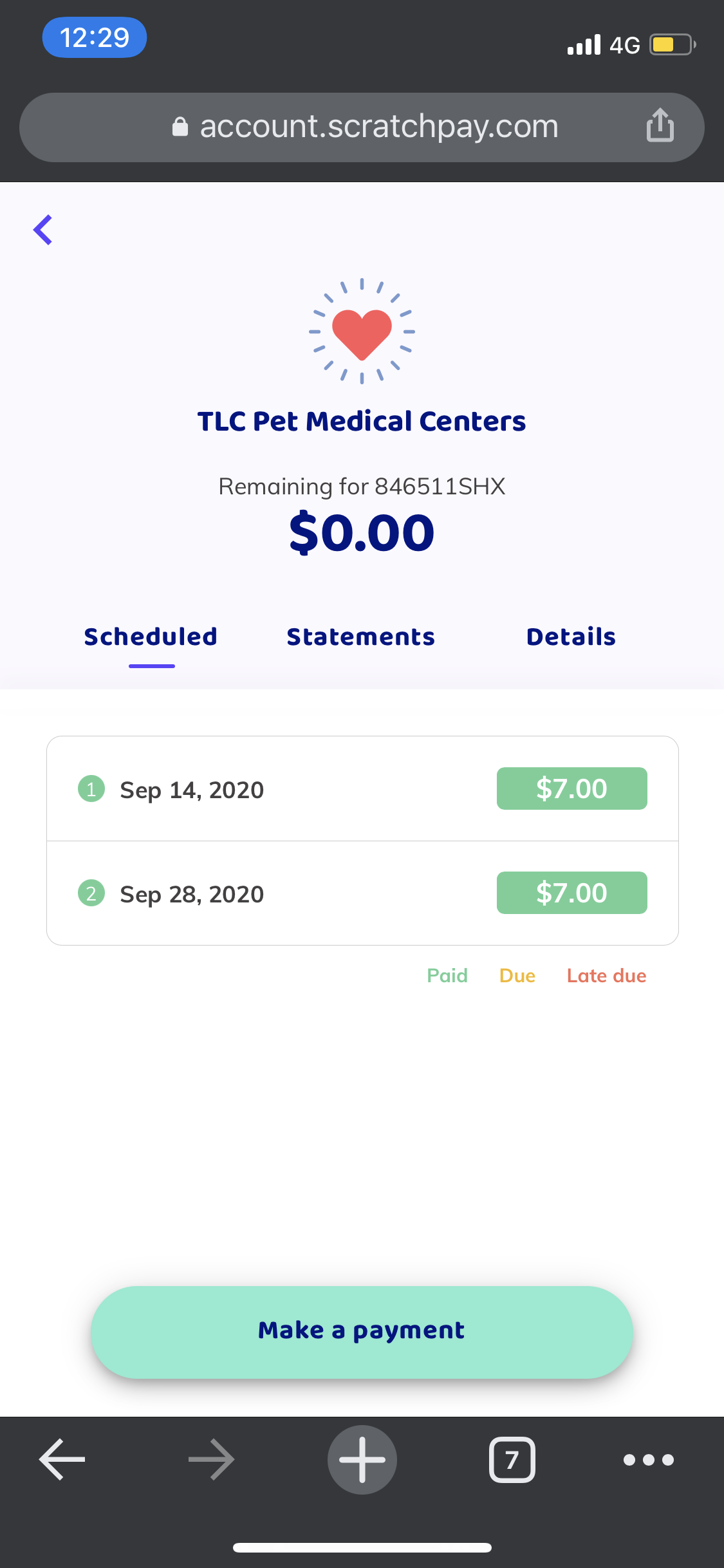 We accept payment using the following methods:
Bank account via ACH in US / PAD in Canada (no added convenience fees)
Debit or credit card in the US only (a $2.50 convenience fee will be applied to each transaction in most states)
Billpay directly from your bank or credit union: Simply find Scratchpay on the list of vendors in your Billpay service and indicate your Loan Number in the Account Number field. Payment will be sent directly from your bank account on the indicated delivery date (usually the next business day). Billpay has no added convenience fees.
Our friendly Customer Support Team is available 24/7 to answer questions or help with payments at 855-727-2395 or support@scratchpay.com.